To protect our SKI for MS friends and family and local communities, SKI for MS will be going virtual for the first time ever.
Although we can't get together in person this year, it doesn't change what unites us: helping families living with MS thrive.
Everyone, no matter where you are, can take part in the 2021 virtual Vertical Challenge! Register today at no cost and help us carve out 1 million vertical feet for the nearly 1 million people living with MS in the country.
We plan to be back at your favorite mountains in 2022!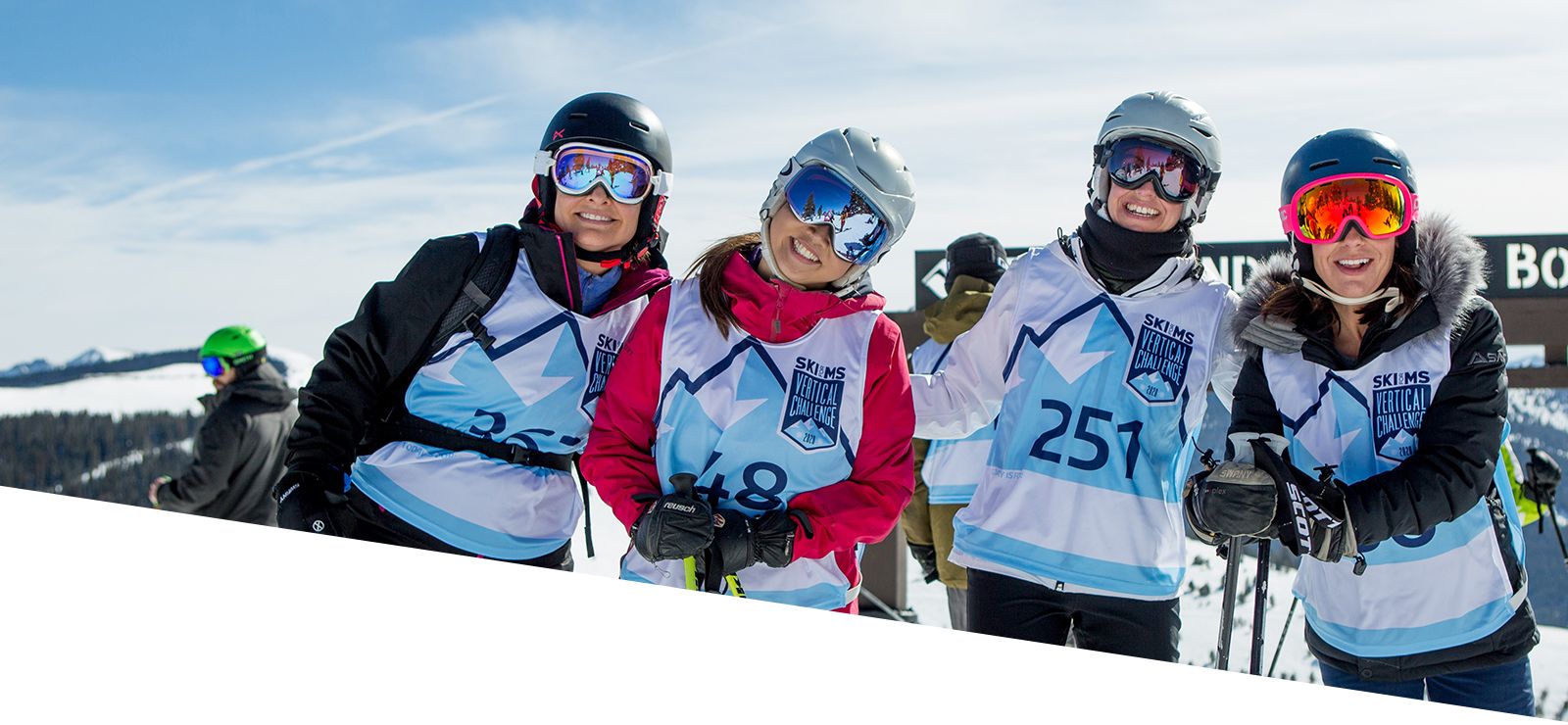 Ready, Set, Track!
Join the SKI for MS squad this winter to help shred multiple sclerosis! 100% of fundraising proceeds directly benefit families living with MS.
Interested in becoming a SKI for MS sponsor?